2021-04-14
Moso International B.V. Loses Unfair Competition Lawsuit for False Claims Made Against dasso Branded Products
April 14, 2021, HANGZHOU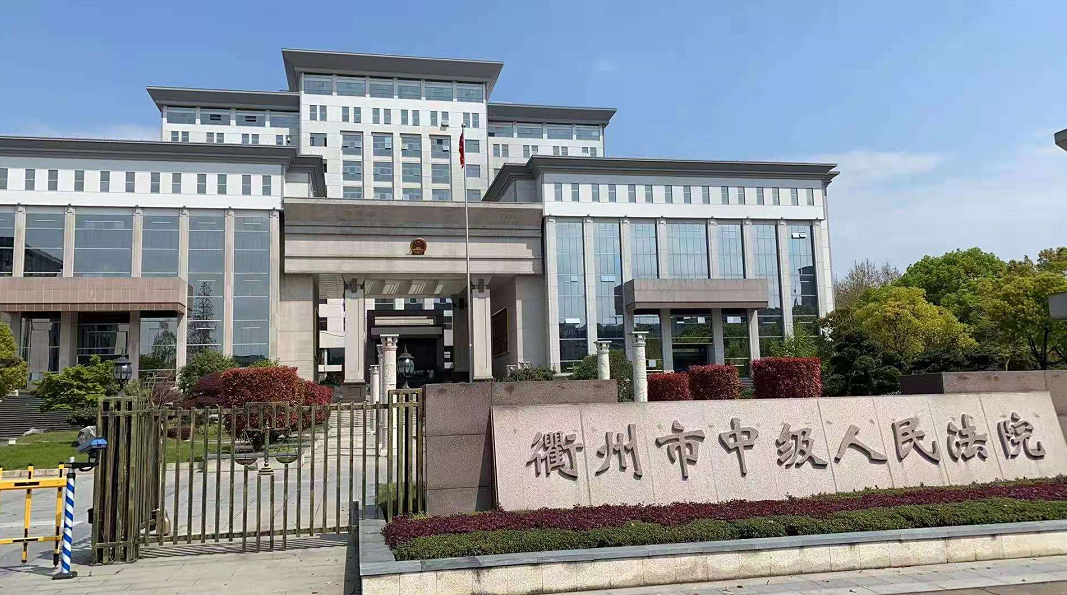 dasso®, the globally recognized leader and innovator of commercial and residential bamboo branded products, announced today that Zhejiang Xinhaiye Bamboo Technology Co. Ltd. (Xinhaiye), one of dasso outdoor product factories that manufactures dasso branded patented bamboo product, has successfully prevailed in its lawsuit filed against Moso International B.V. (Moso) in Quzhou Intermediate People's Court, Quzhou City, Zhejiang Province, China on claims arising from Moso's deceptive and unfair trade practices and knowingly providing false information about the integrity, quality and testing methods used by dasso to ensure its products meet the strictest control standards in each country around the world.
A short summary of the case and judgment against Moso are as follows:
• Previously, Moso was an exclusive distributor of dasso branded patented products in certain European countries. On Nov 15, 2018, dasso terminated Moso's distribution contract due to several violations, including Moso entering into a secret deal with a dasso contracted factory and spreading untrue statements about the quality and integrity of dassoCTECH® sub-brand products in a scheme to steal customers and tarnish the dasso brand. In furtherance of this scheme, Moso's lawyer began sending legal threats directly to dasso's exporter, its factories, global distributors and customers and demanding that everyone immediately cease distributing, importing and selling dassoCTECH® products in the European market under the false claim that dassoCTECH® products do not comply with strict European standards and was unsafe for importation and distribution;
• Moso's lawyer also threatened dasso's European customers and demanded that each customer publicly declare they were terminating their relationship with dasso and would no longer be distributing or selling dassoCTECH® product;
• Moso further threatened to initiate claims against dassoCTECH® products with regulatory authorities in Europe under the false claim that dassoCTECH® products contain toxic chemicals that do not meet European guidelines and standards unless dasso agreed to immediately reinstate Moso's terminated distribution contract and withdraw or cause to be withdrawn any and all patent infringement claims and lawsuits pending against Moso anywhere in the world;
• As a result of Moso's scheme of disparaging dasso and making threats against dasso and its global distributors and customers, dasso retested and performed numerous other tests in various countries to prove that dassoCTECH® products do not contain toxic chemicals as falsely claimed by Moso and that dassoCTECH® products comply with all EU strict quality standards. In all of the tests, dassoCTECH® products met or exceeded all strict regulatory standards.
The court found Moso to be liable for its orchestrated scheme and false claims and ordered Moso to:
1) Immediately cease from disparaging dassoCTECH® products manufactured by Xinhaiye.
2) Immediately publish on Moso's website a full and complete retraction of the disparaging and false claims made by Moso, including a requirement that Moso also provide a written retraction of those claims to all parties to whom Moso communicated the false and defamatory claims about dassoCTECH® products.
3) Pay damages to Xinhaiye in excess of 1 million RMB.
On behalf of dasso and the many partners, factories, suppliers, distributors, licensees and customers around the world, we are grateful for the judgment and wisdom of the Quzhou Intermediate People's Court and look forward to continuing to provide superior quality products in all global markets, including Europe and the United States.
Note:
** dasso outdoor bamboo products are sold in European markets through exclusive or authorized distributors under the sub-brand name dassoCTECH® and dassoXTR®.