2021-01-14
ENVIRONMENTAL PRODUCT DECLARATION
We are pleased to announce that dasso® is now Environmental Product Declaration (EPD) Registered. dasso EPD document provides relevant, verified and comparable information about the environmental impact of our products based on the Life Cycle Assessment (LCA) criteria.

Dasso is the first Chinese manufacturer to own an individual EPD for bamboo products.
Stakeholders within the building design and construction community are increasingly being asked to include information in their decision-making processes that take into consideration potential environmental impacts. These stakeholders and interested parties expect unbiased product information that is consistent with current best practices and based on objective scientific analysis. In the future, building product purchasing decisions will likely require the type of environmental information provided by environmental product declarations (EPDs). In addition, green building rating systems, including LEED® and BREEAM®, recognize the value of EPDs for the assessment of potential environmental impacts of building products.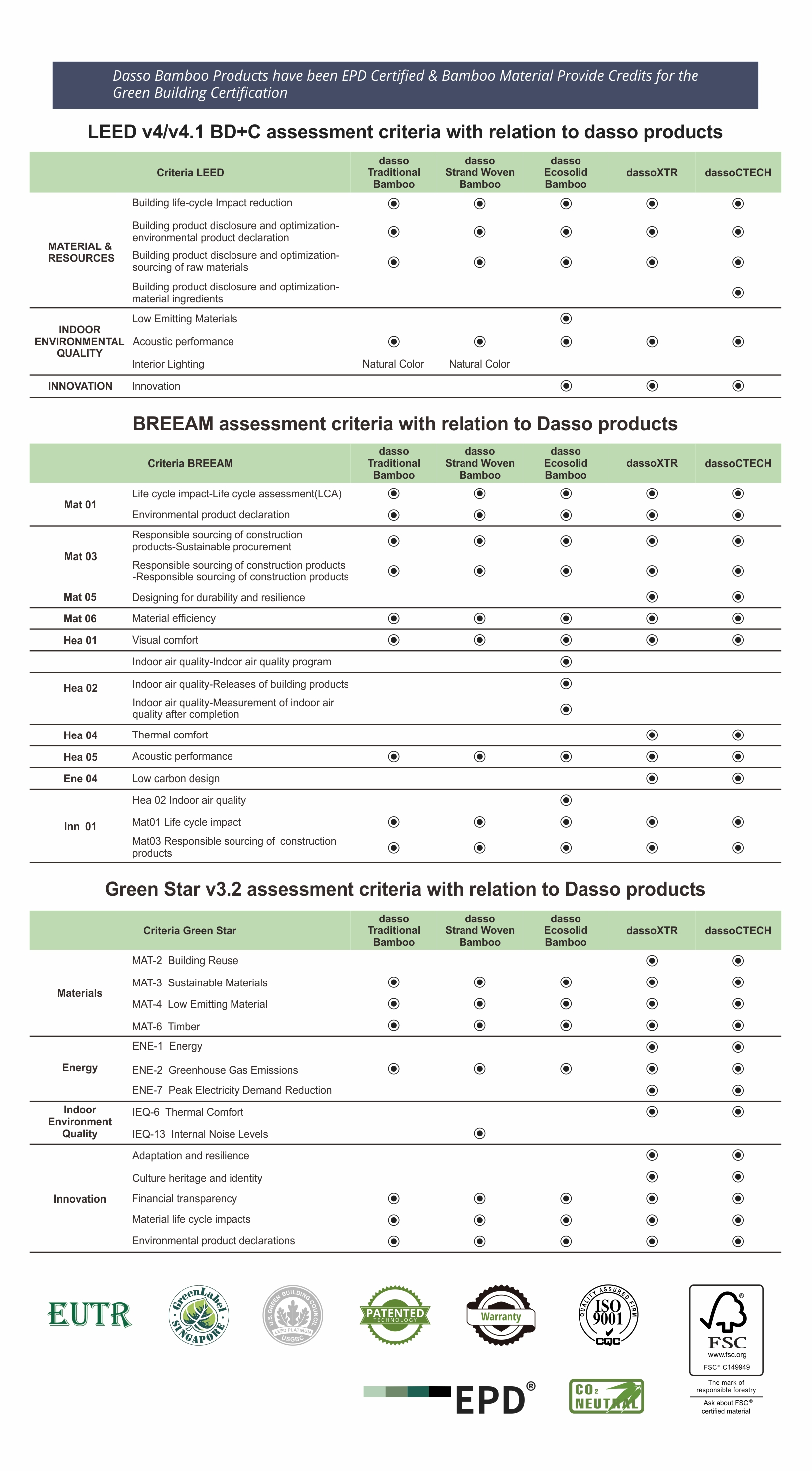 What is an EPD?
EPD (Environmental Product Declaration) measures the environmental impacts of the product life cycle, essential for calculating a building's performance
The EPD is a declaration drawn up under the responsibility of the manufacturer, and a renowned source of environmental data on building products. It presents the results of the product Life Cycle Analysis (procurement of raw materials, production, transport, installation, service life and end-of-life), to assess the environmental performance of a building for its eco-design. So these data are used for building environmental certification (BREEAM, LEED, Green Star).

The EPD is used to communicate the results in a format common to all building products, based on a functional unit, thereby enabling comparison of products to provide a built environment with minimal impact. The data is surveyed under various criteria: impact on global warming, use of renewable primary energy, net fresh water use, air pollution, water pollution, waste production, etc.).
Dasso - Global Innovator of Bamboo Products
Dasso group is the global innovator of bamboo products, providing architects, engineers, and developers greater versatility in designing with dasso bamboo materials. Our vision at dasso group is to support architects, developers, and owners to build beautiful and sustainable buildings and landscaping designs with the best bamboo materials. Launching the EPD reports helps support our vision to increase the use of bamboo material in construction.
Projects Gallery
As of 2021, more than 10,000,000 m2 dasso bamboo material has been installed around the world.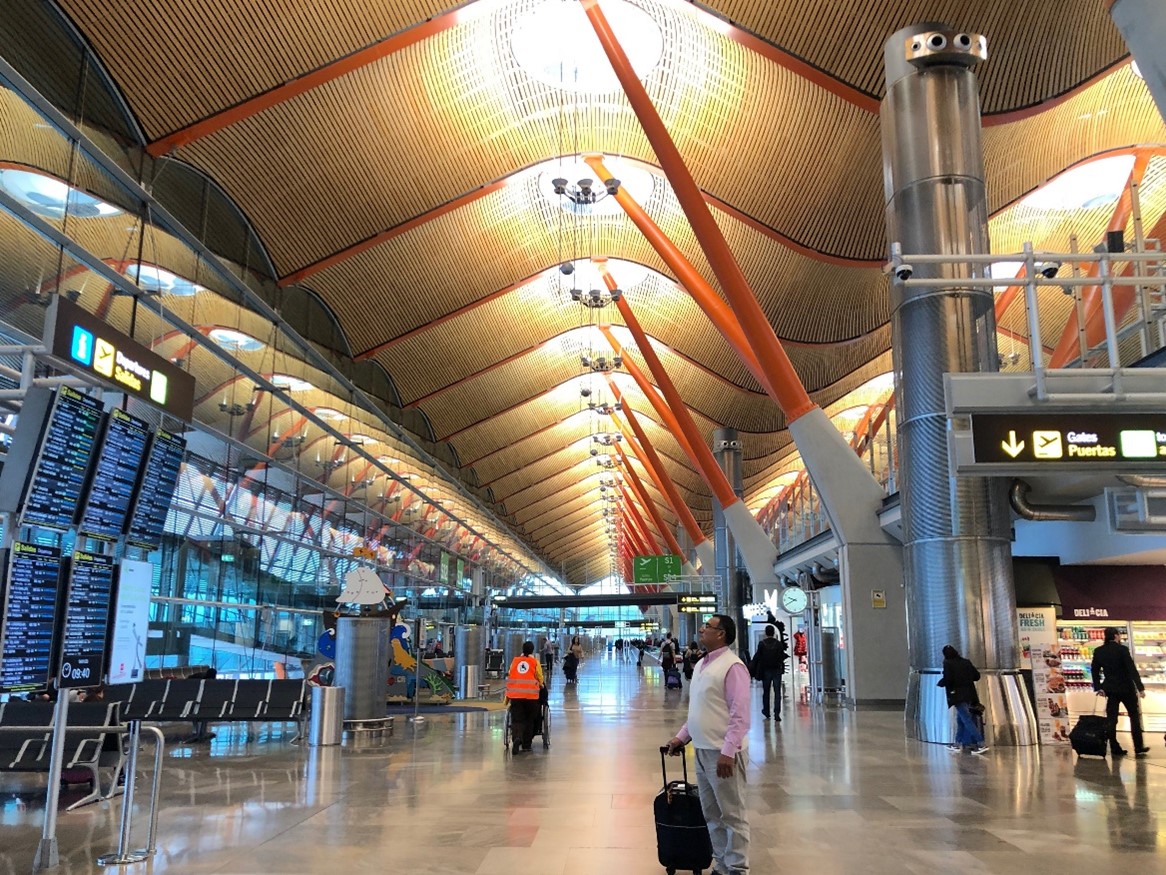 Madrid Airport in Spain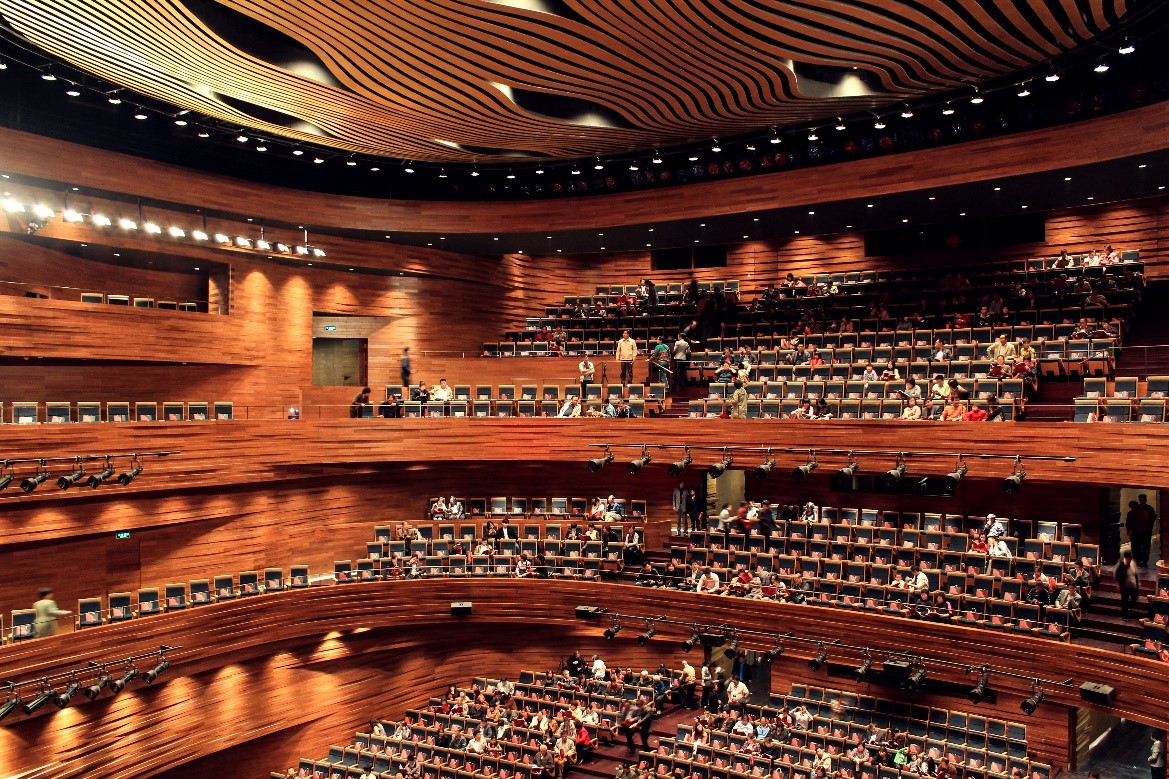 Wuxi Grand Theater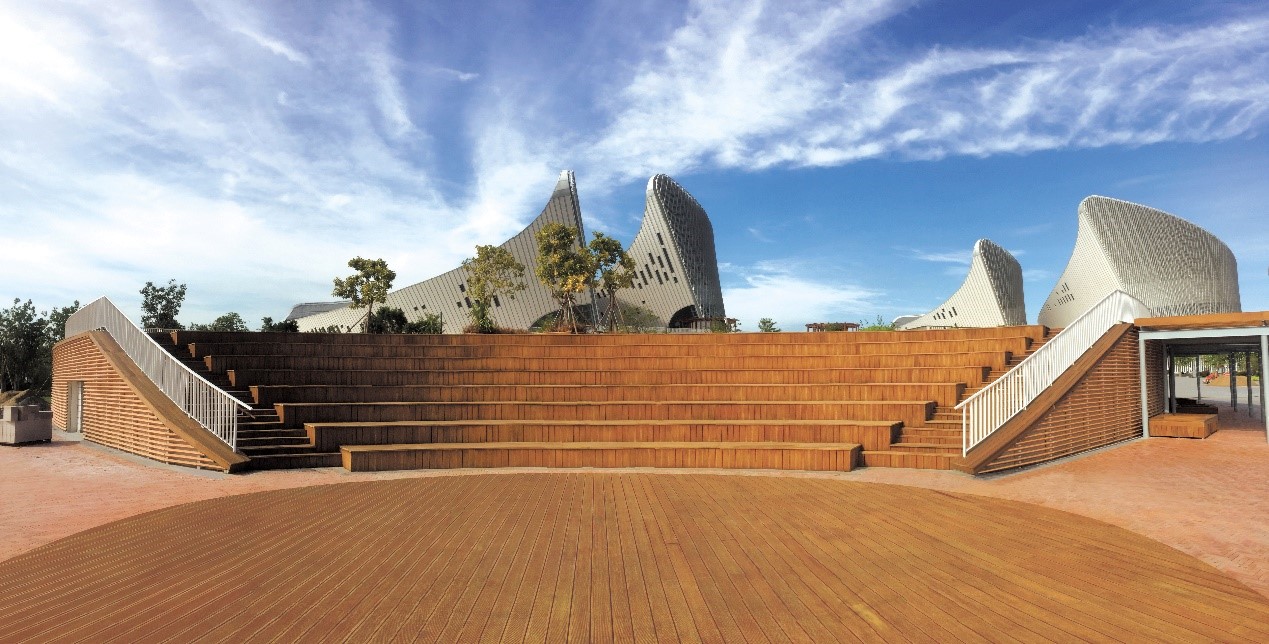 Fuzhou Strait Culture and Art Center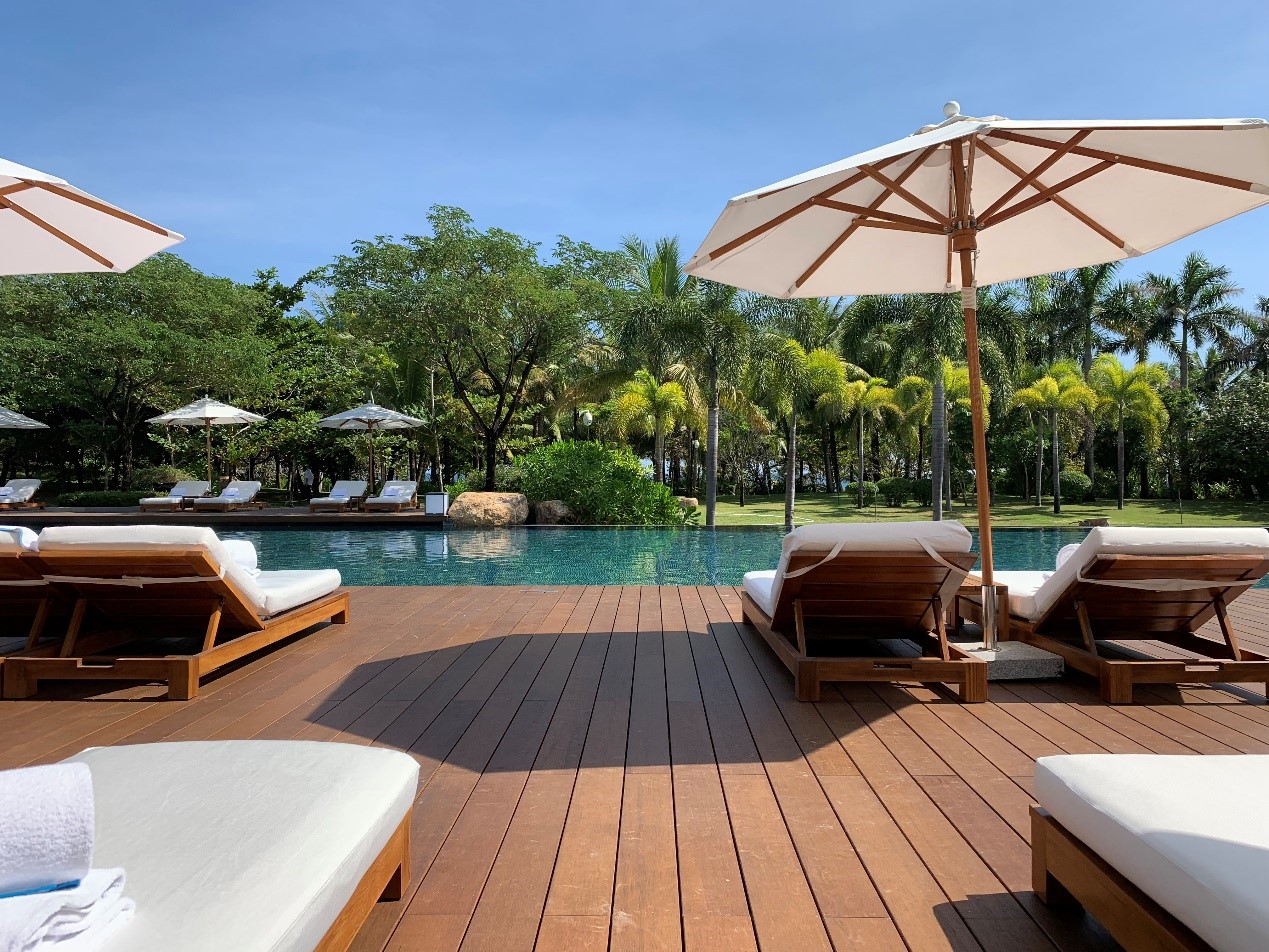 Edition Sanya