Specifiche
| | | | |
| --- | --- | --- | --- |
| Product Code | Size (mm) | Structure | Description |
| FR-BV-CV-5 | L2000*W100*T5 | Multiply (7layers) | Carbonized, Vertical, fire retardant treated multiply solid bamboo veneer |
| FR-ALBV-2'X2'-12 | L600*W600*T12 | Bamboo Veneer + Aluminum Honeycomb | Fire Resistant Squared Bamboo Ceiling or Panel with Al honeycomb structure, carbonized, vertical, four sides are sealed, finished with a Class A fire-rated coating |
| FR-ALBV-4'X8'-12/20 | L2440*W1200*T12/20 | Bamboo Veneer + Aluminum Honeycomb | Fire resistant bamboo pane; with Al honeycomb structure, 4X8 sized, carbonized, vertical, four sides are sealed, finished with a Class A fire-rated coating |
Benefici
l Excellent Protection – Class A fire-resistant bamboo panels offers powerful protection against the possibility of an onboard fire;
l Versatility – Due to the design and materials used, these fire-resistant bamboo panels for walls, ceilings and dividers are incredibly versatile.
l Easy Installation – dasso® could provide easy Suspension Installation System
l Acoustic Absorption – other characteristics of dasso® fire-resistant bamboo panel is acoustic absorption or resistance to sound.
l Eco-friendly resource – Made from bamboo, one of the fastest-growing plants on earth. Each stem can be harvested after 4-6 years, and the plant continues to expand itself. FSC® available.
Natural appearance – Creates a beautiful, natural look. It makes you feel like touch the original bamboo forest.
Applicazione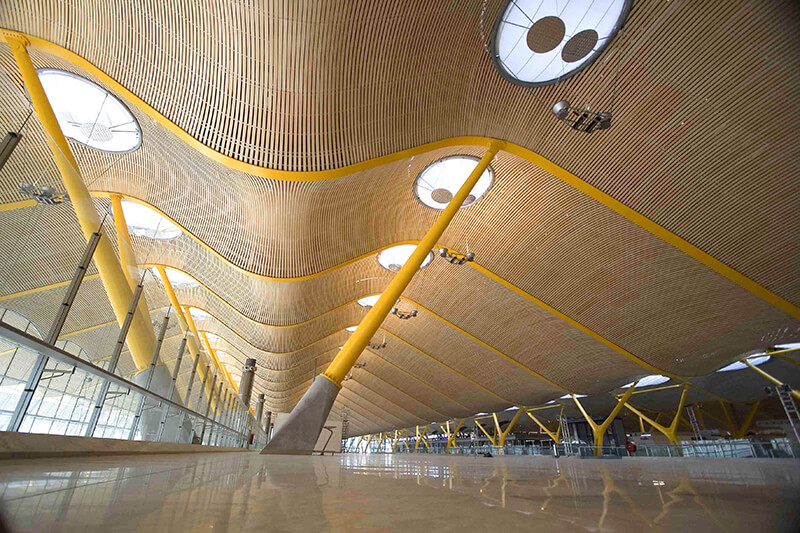 Madrid Barajas Airport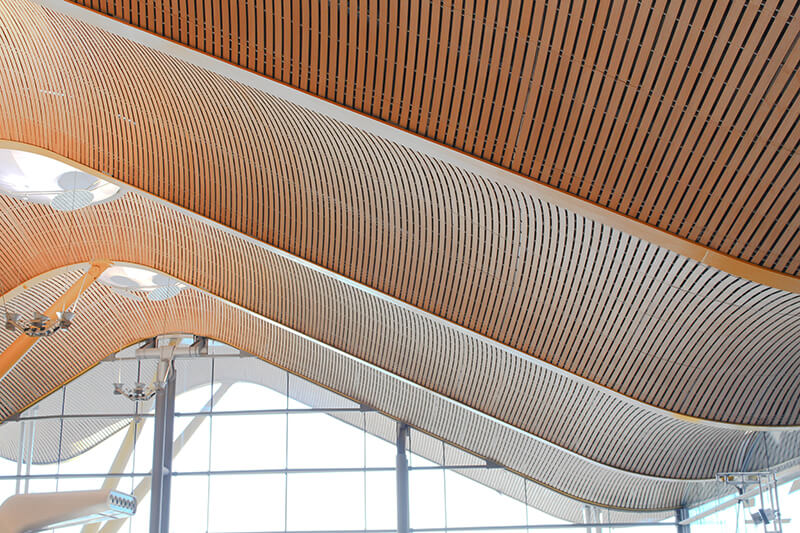 15 years later – Madrid Airport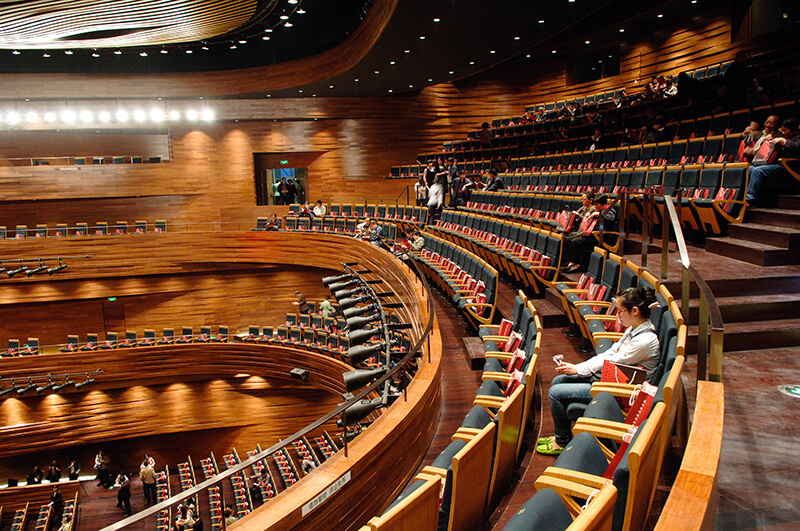 Wuxi Grand Theatre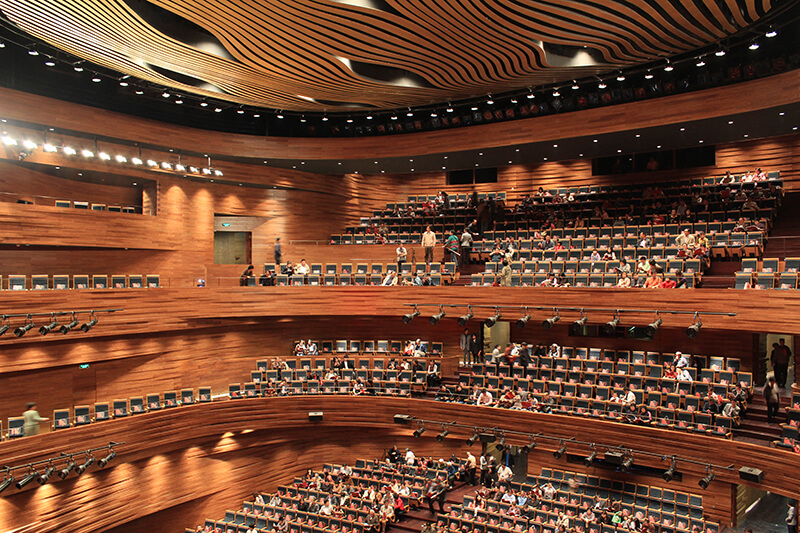 Wuxi Grand Theatre